About Us
Advanced Technology
Deerfield Construction has been one of the leading commercial construction companies to strategically maximize the use of technology. Our technology is designed and managed to save time, reduce costs and provide quality construction. The two primary phases, estimating and construction are targeted and supported via technology in the following ways:
Estimating Phase
Electronic national database of qualified subcontractors
In-house fax and email servers to quickly send Invitations to Bid and disseminate project information
Subcontractors can easily view and download plans & specs online
Estimating department utilizes professional estimating software
Estimators electronically track construction costs by item and location to ensure that costs are kept low
We can easily download your electronic plans & specs to save your office the time and expense of shipping & handling.
Construction Phase
Unified Messaging enables us to centrally manage voicemail, email and faxes, all from the Outlook Inbox
Electronic document management supports our green technology effort, saves paper and allows us to archive and retrieve project information easily and quickly
Nextel Direct Connect to speedily communicate with subcontractors on the job site
Blackberry's to keep in touch with email and other project related information
Laptop computers with wireless Internet & network connection to access your project information
Computerized schedules to keep projects on time and often ahead of schedule
Multi-function printer, copier, fax and scanner devices to facilitate document management
Digital cameras to provide progress photos
Video of the sanitary lines to ensure proper installation during construction
Online Project Page is available on our web site for clients to monitor progress
Here are some of the vendors that we partner with to provide technology solutions that work for you:

---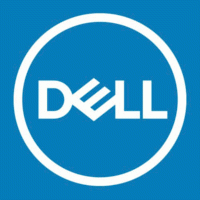 ---
---